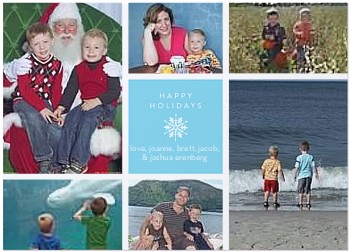 Many Memories Snowflake Christmas Card

Here is our 2010 holiday card that finally went in the mail today. We dealt with some personal loss this year but we thoroughly enjoyed all of the precious moments with our lovely little boys.
I am looking forward to anther year of fun and frolicking!
~Joanne~